I've been in kind of a rut lately, but I really want to get back into blogging. I don't guess not writing for 2...well, 3 weeks is considered being out of blogging, but I feel like I need it. It's like therapy to me. Writing and putting myself out here makes me accountable with my emotions and helps me see things from a different point of view.
So, in an effort to get back into the swing of things. I'm going to do this ridiculously random post. Ready? Here goes...
First off, 11-11-11. We had fun with carrots and home made pizza sticks. And we wrote a whole lot of ones.
Thanksgiving has come and gone and we did lots of fun Thanksgiving-ish things that week. Mostly with food. Have I mentioned just how much I love
pinterest
? These are all photos of creations I copied from ideas I found there.
(found this idea
here
...but I like how our colors turned out better)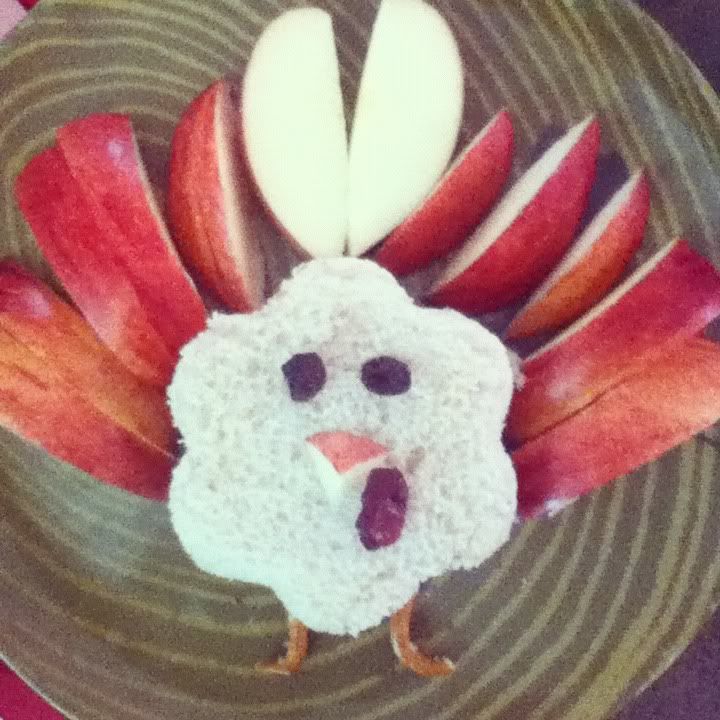 (and found this idea
here
and made some adjustments to what we had at home.)
We also had our "Thankful turkey" in our kitchen. Every night we would all write something we were thankful for on a feather and add it to our turkey. These were just some of my favorite feathers written by Ethan...
Thanksgiving Day (November 24) was also our third child, Jakin Isaac's 1st birthday in Heaven. One year ago on the 23rd he passed away in the womb and on the 24th he was born. My brother and sis-in-law sent us flowers to let us know they were thinking of us. It was a pretty hard day, to be quite honest. But we spent it with family and I spent the morning making the Christmas saddles for Shyla and Jakin's rocks.
Lets see, what else was going on in November...Ethan finally got to watch Cars Two and loved it. He has rekindled his love for his toy cars and has been playing with and drawing them like crazy.
I learned how to make cinnamon-sugar donuts. And they are yummy. And I made them again this morning. And (enter guilty mommy voice here) Ethan ate two and about three donut holes for breakfast this morning.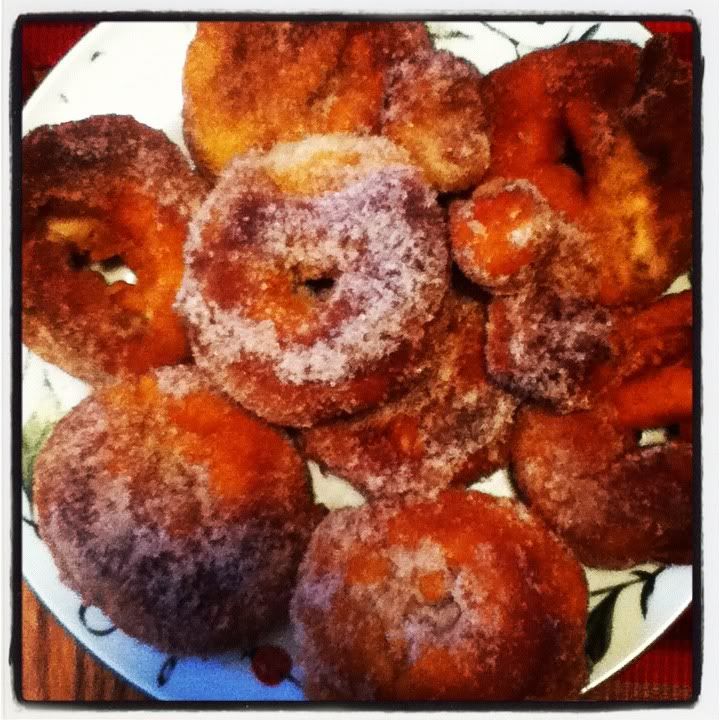 I also started working on LOTS of handmade gifts that I will just have to wait until after Christmas to post because you just never know who might come across this little ol blog of mine before then.
I guess I'm about all caught up! Except to say that we have had massive issues with internet and computers and it has taken me 2 days to write this post. And now I remember why I haven't been posting as often! Hopefully we can get this all resolved soon and this can get to be much easier and more enjoyable again.
Be sure to check back soon, because I have several posts in the works. An update on my dad, a giveaway, an interview and an adoption post. And we will probably throw in a fundraiser somewhere in there for good measure!
Thank you all for your love and prayers!