Happy February! Today begins what I hope to be a very encouraging 14 days. Some very great bloggers have agreed to share with us what love really means to them!
Franchesca from
Smallbird Studio
has agreed to share with us today. Please go show her some love!
I'm sure most of you know Fran and
the story
of her beautiful Jenna Belle and her handsome rainbow she sweetly refers to as "Bubby". Franchesca is the face behind the design of my blog (and so many others) and she also makes the most beautiful flourishes she sells at
her shop
! She has a great big heart and has found ways to give back to the loss community by creating
Hope Collages
and giving backto the NICU with some very creative
NICU projects
. One of her NICU projects is collecting journals for parents whose baby is spending time in NICU. She hopes to donate 100 journals to NICU in honor of Jenna's 2nd birthday! And I have to mention the very amazing canvas art inspired by her daughter called,
Jenna's Alphabet
! Franchesca has shared so much of herself through these projects I hope everyone will take the time and send her love today ans she shares her heart with all of us.
If you want to learn more about how you can help with Jenna's Journal Drive,
click here.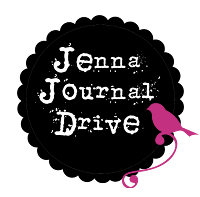 GIVEAWAY!!!
Also go visit
Tiffany
today and enter her awesome giveaway that is sponsored by who else...Franchesca!
One more thing...
I also wanted to share with you the inspiration behind titling this series of blog posts "What Love Really Means". It comes from the JJ Heller song by the same name. The chorus says:
Who will love me for me?
Not for what I have done or what I'll become.
Who will love me for me?
'Cause no one has shown me what love, love really means.
She is answered in the last chorus by our Heavenly Father...
I will love you for you.
Not for what you have done or what you will become.
I will love you for you.
I will give you the love, the love that you never knew.
It is my hope that you will be encouraged by the lovely posts by these lovely women who have so graciously agreed to show us their hearts through their blogs. I pray you are inspired to recieve love more openly, love others more deeply and are just blessed!
If you want to spread the love and let your readers know about these lovely women, just copy the code in the sidebar!
Be sure to check back everyday from now until the 14th to see who is sharing with us! There will be lots of giveaways going on as well!
Much love,