The following post is still in progress. I will be adding many more resources soon. If you know of a resources I should add, please leave a comment. Thanks!
MISS Foundation
- The MISS Foundation is a 501 (c) 3, volunteer based organization committed to providing crisis support and long term aid to families after the death of a child from any cause. MISS also participates in legislative and advocacy issues, community engagement and volunteerism, and culturally competent, multidisciplinary, education opportunities.
How I found MISS helpful
- The MISS Foundation was where I found a very
helpful funeral/memorial
planning worksheet that helped me organize my thoughts and proceed with the doing the unimaginable...burying my babies. The MISS Foundation also has helpful resources such as
Cherish Corner
, a place for poems and songs, the
Father's Page
with resources for dad,
Kids place
with resources for bereaved children and the
Kindness Project
which encourages parents to do random acts of kindness in memory of their children.
*****************************************************
Grieve Out Loud
- Grieve Out Loud was started by a group of women who didn't want other women to walk this road alone. Thus, the
Pen-Pal Program
was created. I actually am part of the the
Team
at GOL and feel it is a great resource. The women on the team at GOL have experienced different types of losses at different gestations due to different reasons. The great thing about the Team is that whatever you are going through, someone on the team has been through something similar and no one has to walk this road completely alone. There are even dads and a grandmother on the team! The website also has an extensice
Resource Page
.
*************************************************
Anchored by Hope
- Anchored by Hope is an online Bible Study and Christian support ministry for those suffering from pregnancy and infant loss. Kristie and Katy are the group leaders and they have a wonderful support system and are extremely kind and caring. What makes this resource different is the
online Bible Study.
**************************************************
March of Dimes
Loss and Grief Page - The March of Dimes is a wealth of information for moms during pregnancy and the first year of life, but also, they provide much support for bereaved families as well. The webpage has a place you can order informational booklets about grief for you and your family and friends. There is also a Q & A section that addresses many questions newly bereaved parents and other family members may have.
*************************************************
October 15th
This website is where you need to start to learn about October 15, Pregnancy and Infant Loss Remembrance Day. If you are wanting to host an event in your area, Robin has some really great resources on this page to help you out. She really helped me in the planning process of the event we hosted for the first time in 2010 and there is an active, supportive group of ladies as part of a yahoo group that share ideas and stories from other remembrance events from around the country. They also have a
store
where you can purchase remembrance jewelry, ribbons, window clings, and many other things.
*************************************************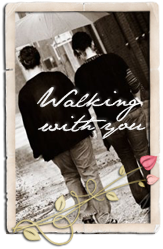 Sufficient Grace Ministries
Kelly at Sufficient Grace Ministries is one sweet lady. She offers care and support to famillies experiencing loss and SGM provides Dreams of You Memory Books and Comfort Bears at no cost to bereaved families. She also has burial gowns for $10 in the shop. Her blog posts are thoughtful and relevent. I feel like I've known her forever!
**************************************************
Healing Hearts Baby Loss Comfort
-
This website has lots of helpful links for everything from grief to infertility to special needs. Many very helpful links can be found here.
*************************************************
Lost and Found Connections Abound
- LFCA is a place where we can all gain support and love. Blogs can register there and be included in the large directory and when anyone has any news (losses, births, positive tests, scary scans, ect.) It can be submitted and posted on the site that is viewed by MANY bloggers. This is great when you are just needed a virtual hug :0)
Click here
to submit my news to the
LFCA
***************************************************
My Forever Child