First off, I want to day hello to anyway who is visiting from the October followers fest! Welcome to one of my little pieces of the internet!
My name is Mattie and I blog about a little of everything. Crafting, family, homeschooling, marriage, faith, grief, books, scripture and plan on sharing my love for food soon. I'm a daughter of the King, married to an amazing man and mama to one on earth, two in Heaven and a little girl on the other side of the world.
Thanks for stopping by!
To learn a little more about my family and I, just click
HERE
.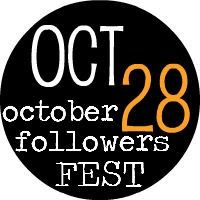 I've been busy, but been snapping photos a lot more with my iP.od to share with friends and family on fb and thought I would share a few here of the crafty things I've made and a few things we have done lately.
I pieced this little quilt top for Hope. I cut two of my old maternity tops into squares and pieced them together. I've been reading up on quilting tutorials and think I might actually take the plunge to hand quilt this one. Maybe. But I probably will end up just doing a simple machine quilt. I have to mull it over.
Yay! I love my new camera strap cover with pink minky on the inside!
I made one for a hunter I know with some camo and hunter orange fleece. I also made a little lens cap holder and attached it to the strap. Let's just say I've lost more than one lens cap while hiking in a leafy wooded area before and know from experience, this might be handy :-)
Next, I cut up several of Ethan's special baby outfits from his first year into squares and I plan on piecing them together for a quilt. Pray this goes ok...this mama is a little sentimental and would hate to ruin these little pieces!
Ethan has been earning money with our commission system and he decided he wanted to buy some glow sticks. I had seen this idea to throw some glow sticks in the bath and take a bath in the dark. Let's just say this four year old thought that it was the coolest thing ever and has talked about this for days!
Speaking of a sweet four year old I know...he read several PAGES of this book to me recently. I'm one proud mama!
I covered a few shoebox lids with fabric and modg.e podge and now I have some colorful canvases to put on my mantle.
That's all the time I have to update at the moment!
I hope everyone has a beautiful weekend!